---
Adventures Around The Farm
Posted by Dennis Rowe on
I work long hours through the week off the farm. Dennis takes care of most of the meal for the kids. It's odd how our lives have changed, I would ask for kitchen gadgets for birthday gifts. Now Dennis asks for kitchen gadgets.  Like most busy parents with three kids, we are always looking for ways to make our life easier. Nothing is worse than getting home after a long day and remembering you didn't take anything out to thaw to prepare a meal. Often times we resort to making poor choices and quick meals.  Dennis asked for an InstaPot...
---
Posted by Jenny Rowe on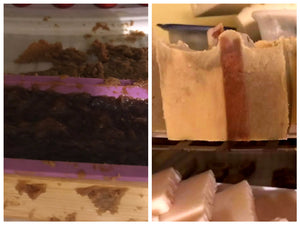 I began a few years ago making body butter for my children who have eczema, and "BAM" I caught the fever. I have always been very creative, for me making lip balms, body butter, lotion, detergent, soaps allows freedom for creativity. I work full time for a wonderful company, but work many long hours. This allows me time to decompress and be artistic even if I make something that is a flop.  One of my newest adventures is using organic botanical and traditional method of infusing botanical in carrier oils for bath products. For those of you who would like...
---
Posted by Dennis Rowe on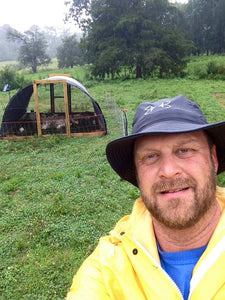 We often hear how wonderful it must be to live on the farm and have the freedom on doing what you love and work when you want to work. Yes, some of this is true. Like postmen... in the rain, heat, snow and sleet work continues. :)   Our days begin while most are tucked into bed and late evenings we make headlamps look like designer headbands.  Dennis works full time on the farm but as he often will say " I work harder today than I ever have in my life!" Don't get me wrong, we fully accept the work...