---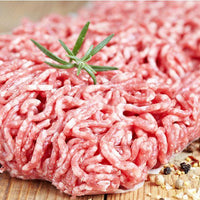 Enjoy the clean living with Rowe Family Farms Pasture Raised Ground Hot Pork Sausage is grown locally.  Take a bite of our Hot Pork Sausages and savor the flavor! All of our sausages are made from pasture-raised locally grown pork for a flavor like no other.
 Our Pasture Raised Pork is raised with no added growth hormones .  Meat is individually plastic vacuumed sealed packages .  Pricing is set per package based on average weight of 1 pound.  
For Local Purchase only!  For other cuts email or call for pricing and availability (423) 650-2891or rowefarmstn@gmail.com  Free Free Local Delivery for orders of $45.00.